Floodlight by Hatcheon
Live Diagrams for JIRA
---
User Manual
Floodlight v1.1.2
Contents
Privacy policy
The Floodlight application will store Epic, Story and some project related data captured by the user. Typically this Beta version of the application will not require any personal data from the user as there is no user/organisation registration process.
Instructions
1. Login to your Jira instance and if you don't already have a Jira project created, navigate to Projects and create a new project.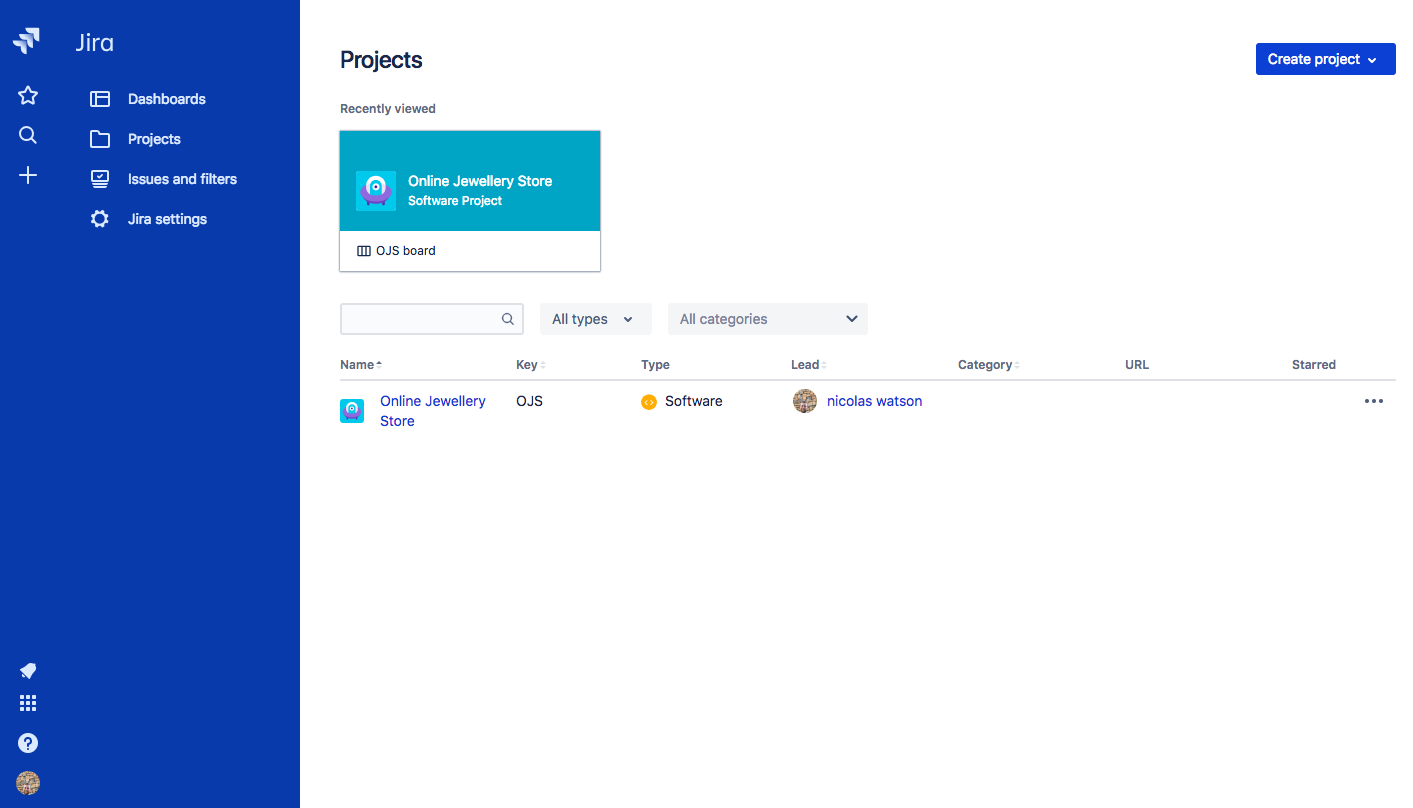 2. Ensure you set the project template to "Scrum", "Kanban" or "Agile"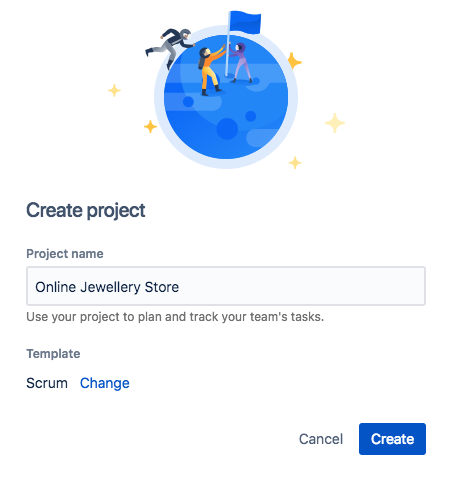 3. Now that the project is created, the Floodlight tab will be made available on the left hand navigation panel within the project. Click on Floodlight to start creating a backlog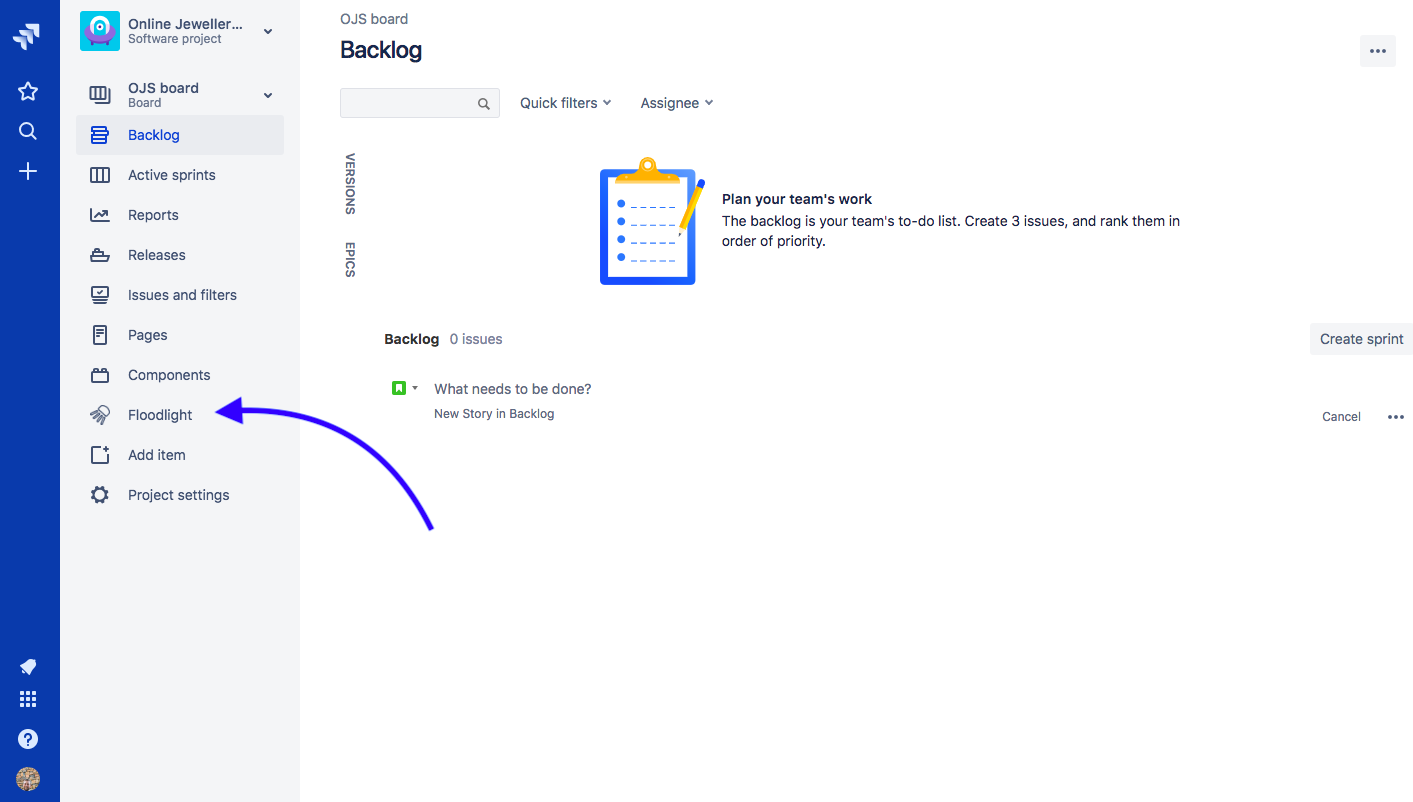 4. Click on "Create Diagram", enter the name of your diagram. Note that the diagram will automatically be linked to the project from which it is created. Click "Save"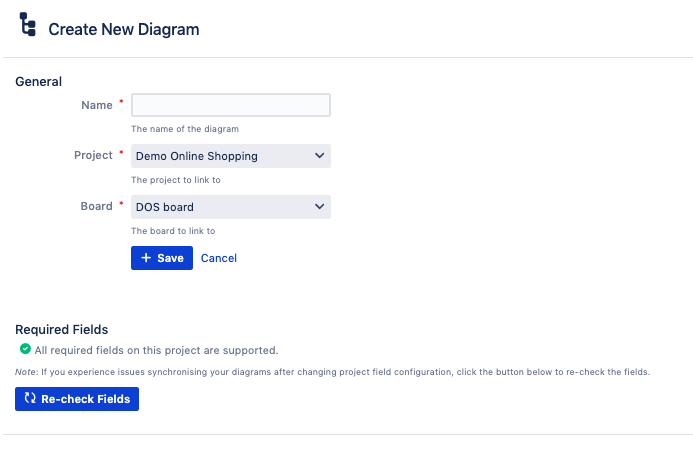 5. Create your Epics by dragging the Epic icon onto the canvas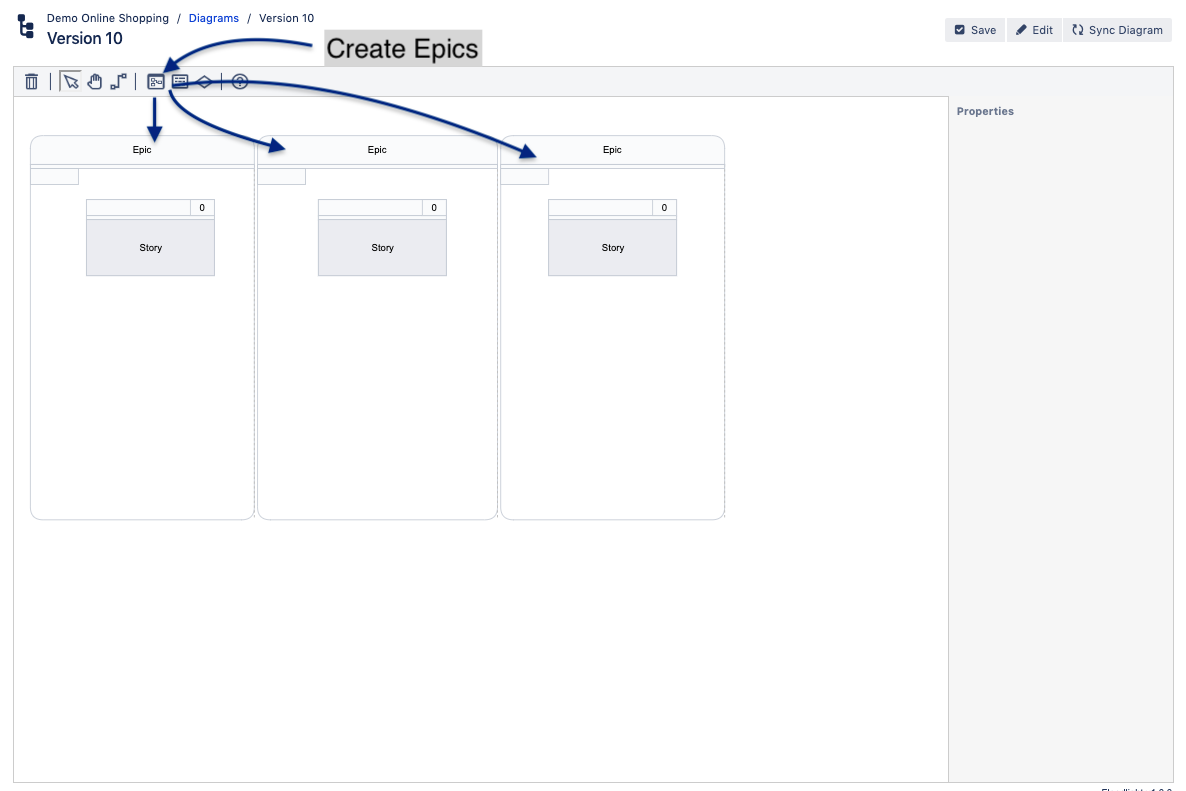 6. Capture the Title, Epic Label and Description in the properties section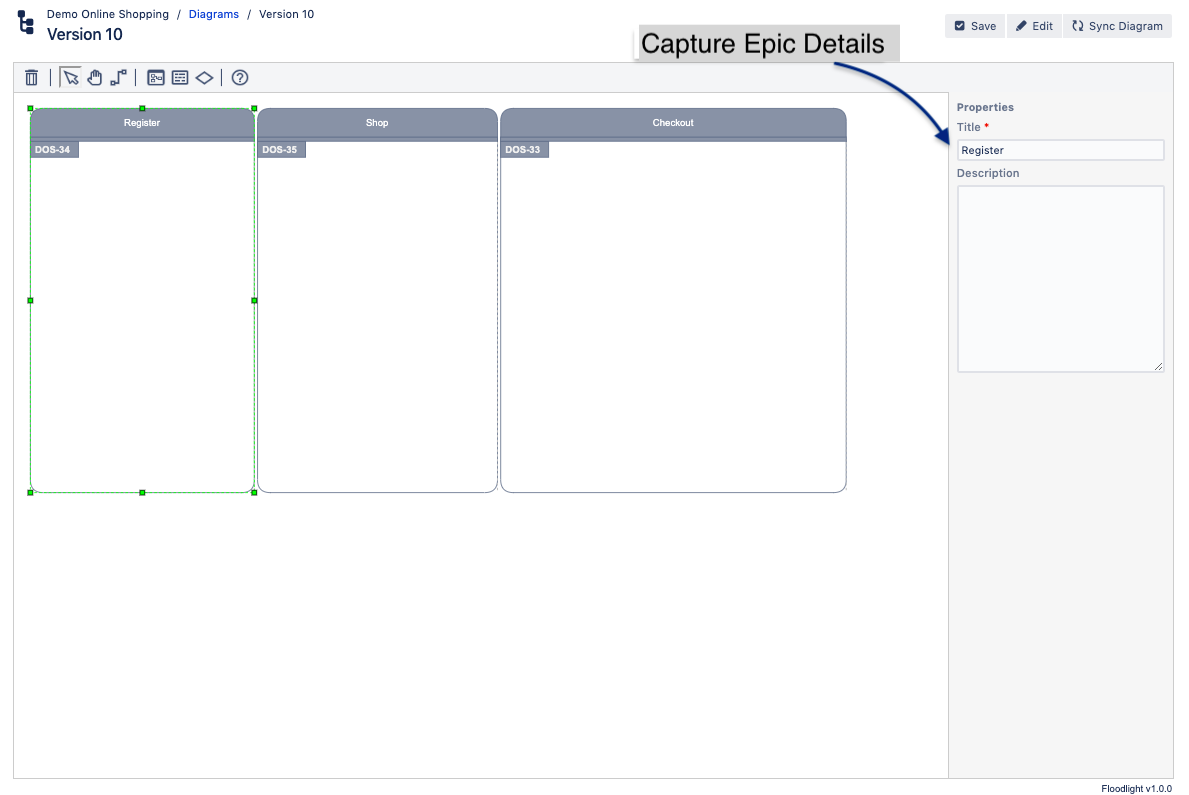 7. Add Stories to the Epics by dragging the Story icon onto the respective Epics. Then, link the stories by selecting the Arrow function. Finally capture the properties of each story including Title, Story points and Description. Ensure you Save your diagram as you go by clicking the save button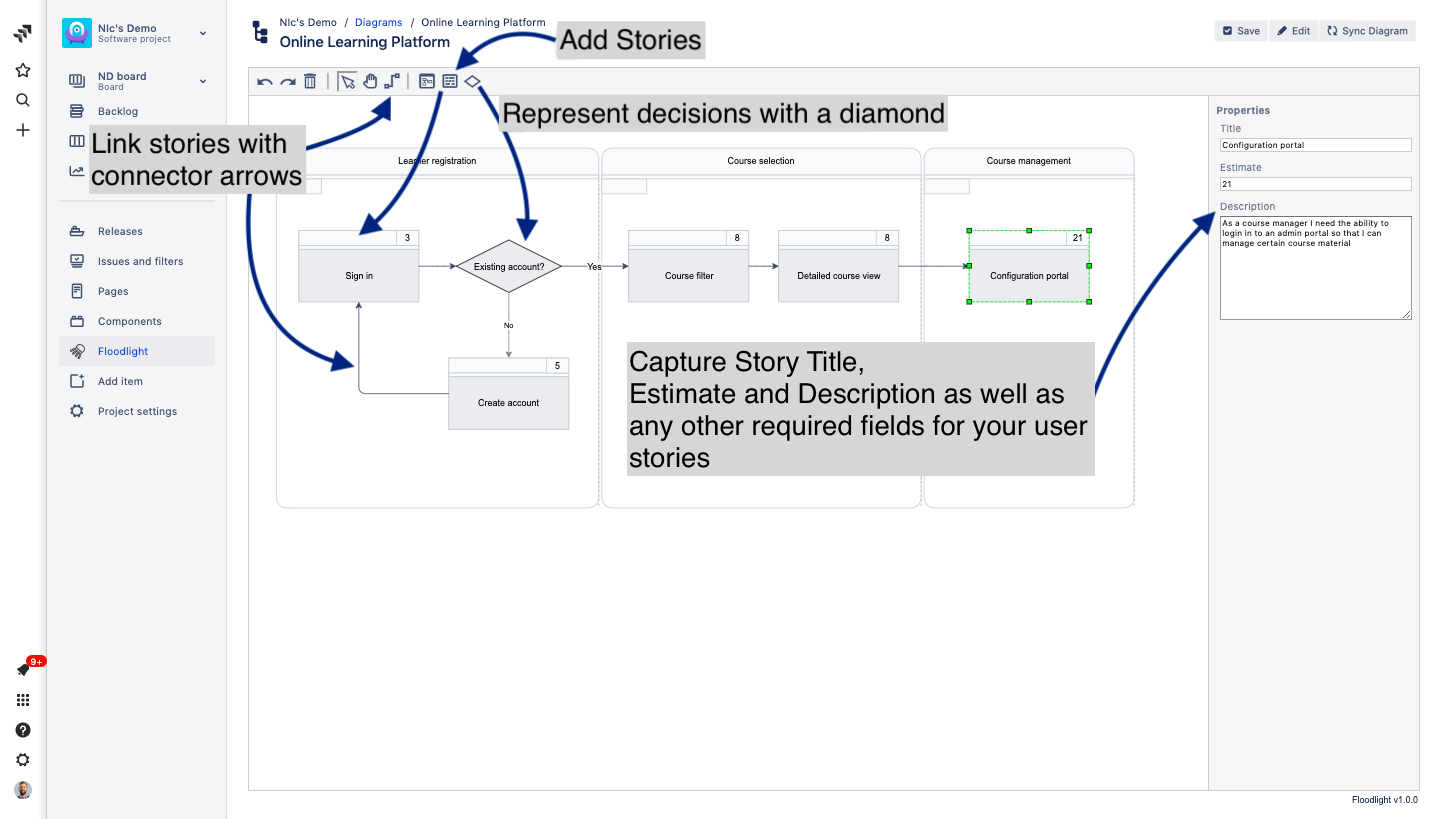 8. Now, to create your backlog click on the "Sync to Jira" button. You will notice the diagram changes to a dark grey colour which indicates that it has been synced.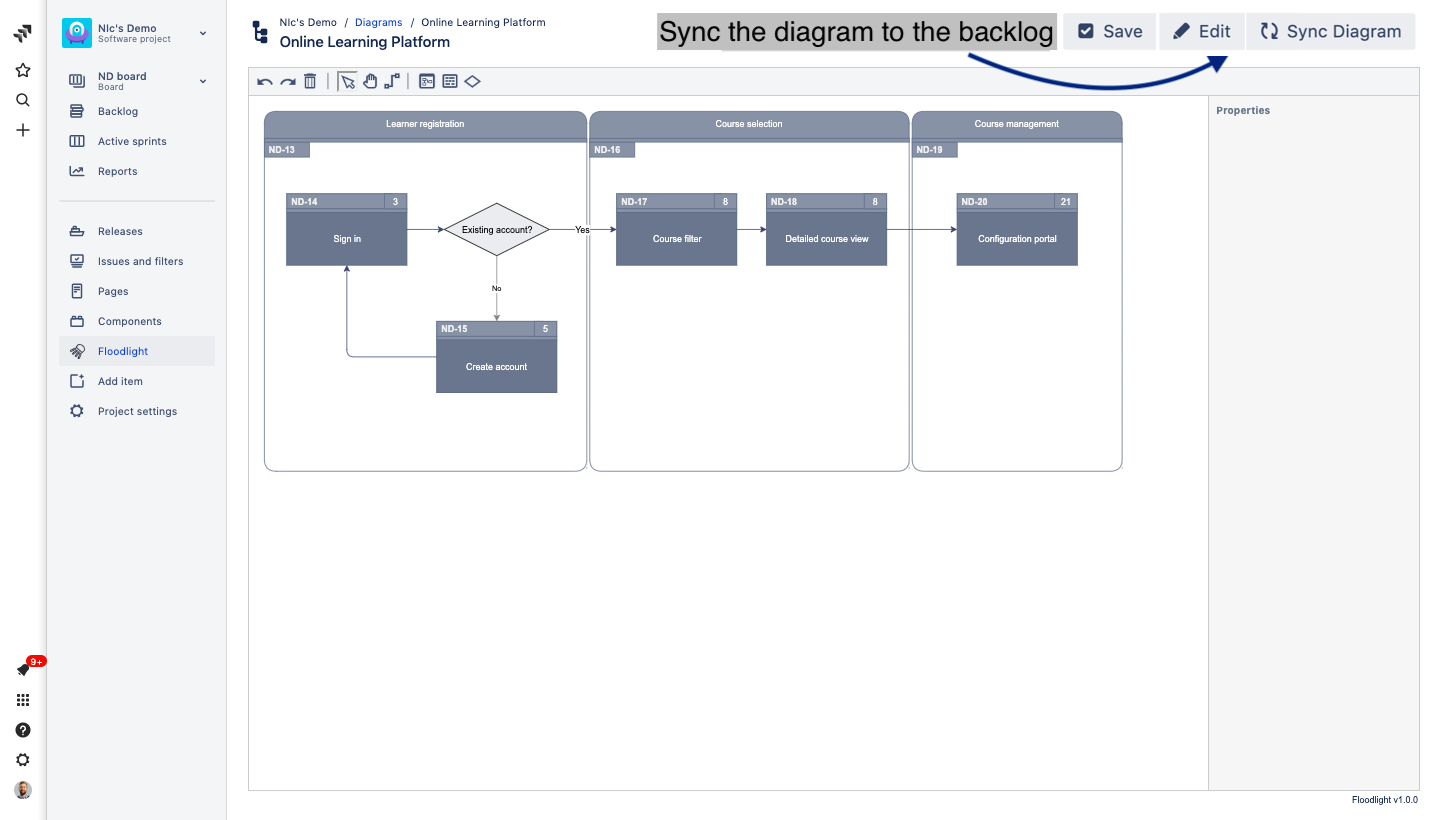 9. Navigate to the Jira project to view your newly generated backlog. Notice that the stories are linked to the correct Epic links and the story points and descriptions have been synced. Create a sprint and allocate stories to the sprint as usual.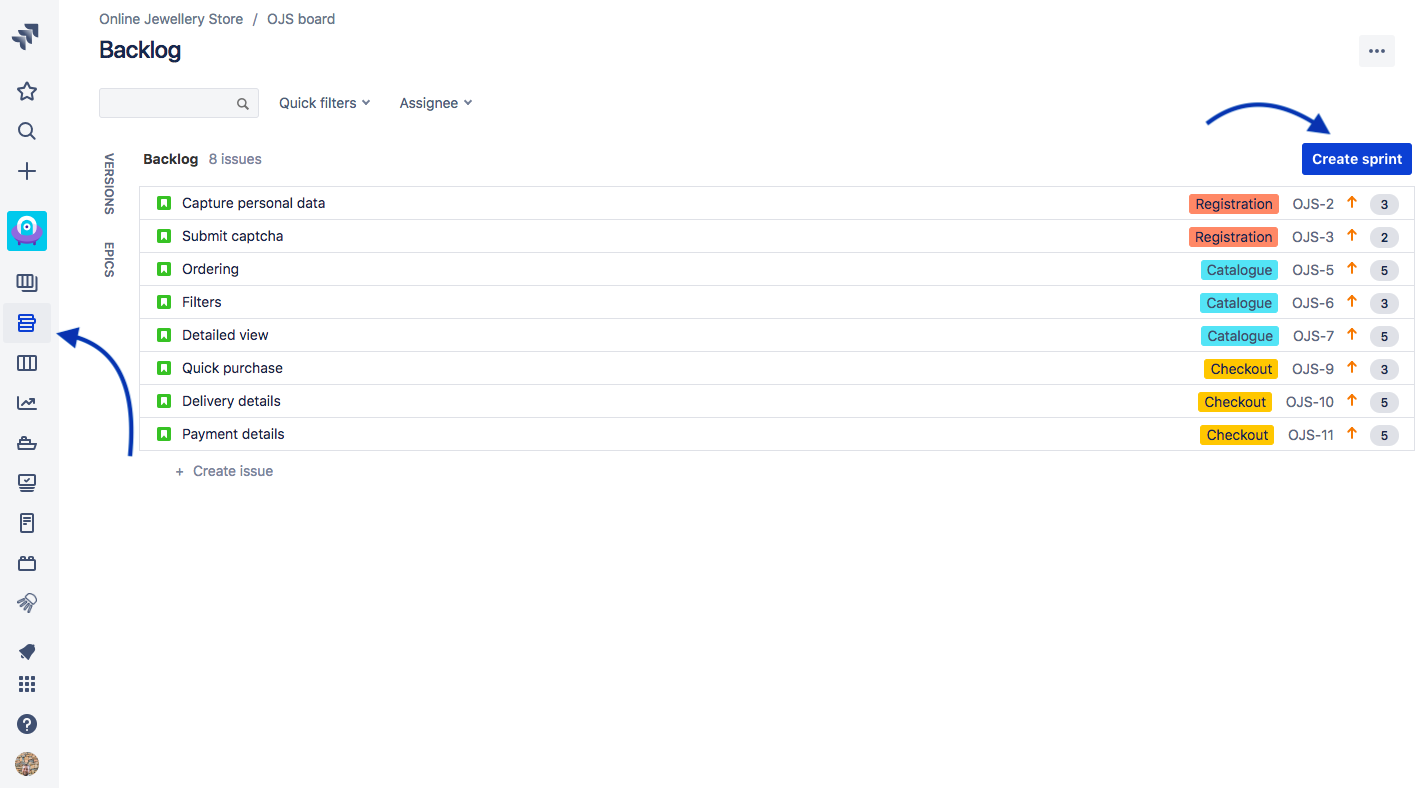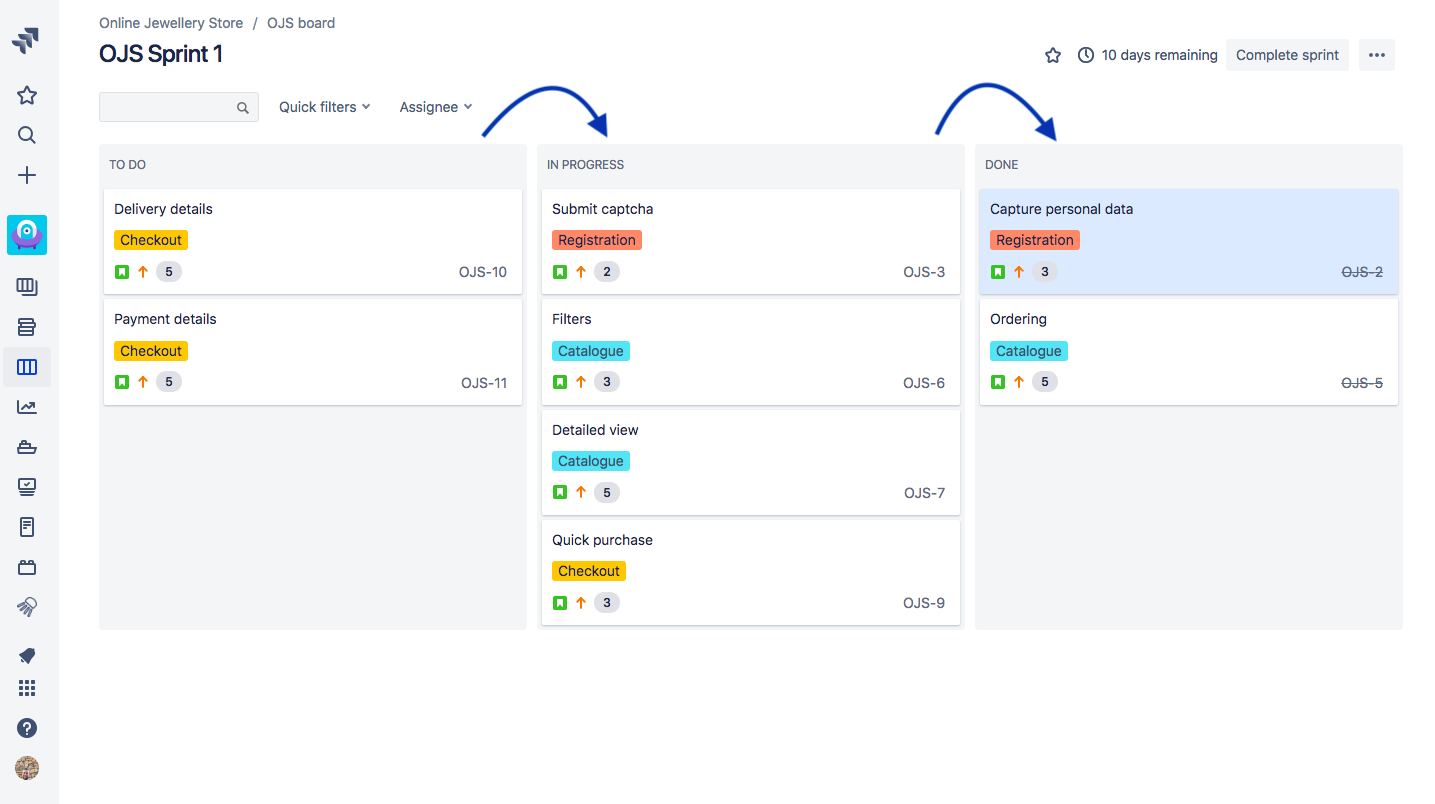 10. Once progress has been made in the sprint, navigate back to Floodlight and click on the "Refresh Statuses" button. Notice the colours of issues update. The colours reflect the following issue statuses:
Light Grey = Not yet synced to Jira
Grey = Not Started
Blue = In Progress
Green = Done